Welcome to mudwater high part 3.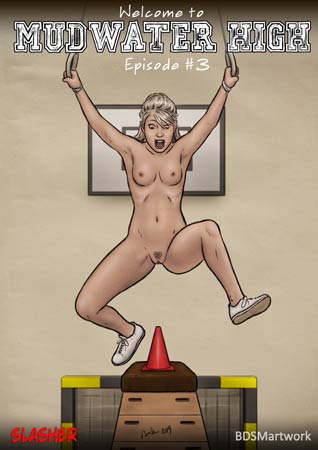 Megyn Foxwood was transferred to the distant school of Mudwater High and found to her dismay that the labyrinthine school was no safe haven for pretty, young girls like her.
Don't miss this incredible issue, brought to you here exclusively at Slasher official website! And don't forget to catch the amazing first and second episodes, so you can get caught up on all the action!