Valentina's story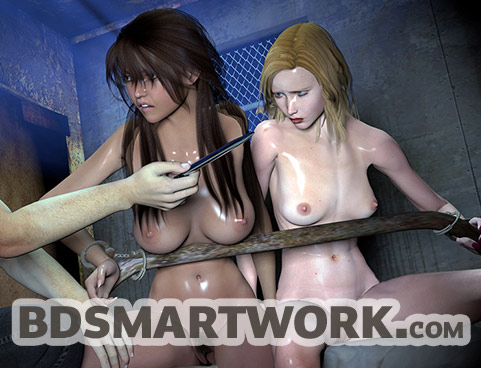 Frank came up quickly to the girls and showed them the electrode he'd used on Carrie. The metal rod already stunk of Carrie's pain and pussyjuice. Both girls wrinkled their nose at the smell, full of musty sex and cooked meat! Frank ran his tongue along the length of the rod, and Patrizia blanched, her face growing pale. "What do you think would happen if I rammed this up that girl's pisshole? Do you think it'd fit?"
Neither girl could even begin to imagine such a cruel idea. Frank didn't even wait for them to respond. "Oh, I bet you're thinking it's not even possible. It is… you just have to push REALLY HARD!" Frank cackled like a madman. "But that's for another time… we have to get you girls ready for your big debut on the shocker! And with such pretty little pussies, your pierced clits would be REAL sensitive…" Frank ran his hand along Sarah's inner thigh and pushed apart the poor girl's legs. Sarah could only quiver in fear. She certainly didn't want to be next in this madman's perverted game!
This page, at high resolution, is available for all my patrons on Tryten official website!