Halloween house party.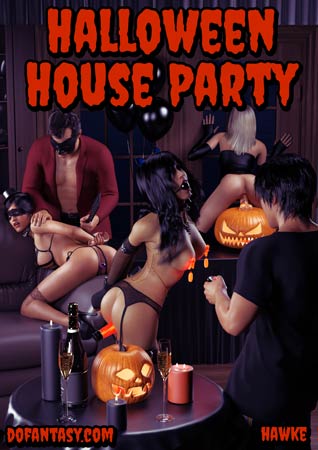 Wearing little more than lingerie and a smile, Michelle is dragged along by her boyfriend, a man who is desperate to kiss up to his seniors, even if it means parading his fiancйe in tight, lace lingerie in front of strange men! Michelle begrudgingly participates in this twisted, bondage adventure, but little does she know what she's getting on for.
You don't want to miss this incredible, halloween adventure, brought to you here exclusively at Hawke official website!