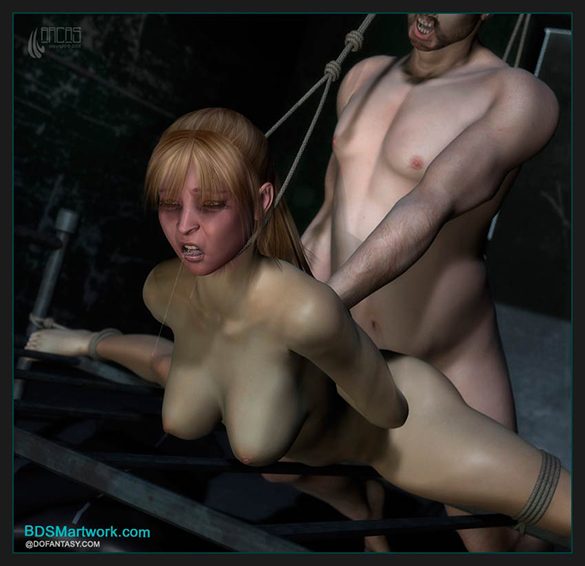 "You look uncomfortable, bitch," Jake said. "That's good. You need to be shown that fucking is not for your pleasure. It's for mine. I like having you all tied up like that; it means I can fuck all your holes and there's not a damn thing you can do about it."
When Holly had shown up at his door the night before, Jake had been impressed. They'd been talking online for a few weeks, after she had messaged him on a fetish website. She was a newbie sub, curious about getting tied up and spanked a bit.
They'd arranged a playdate at his house, but Jake didn't have high hopes. These bitches never looked anything like their photos online. Everything was so carefully crafted to hide their flaws; the camera angle, their pose and everything was cropped in tight and photoshopped. Holly was gorgeous in her photos, so Jake was expecting an ugly pig to show up at his door.
Holly was even more gorgeous in person. She was also a bitch, despite all her promises of submission. Oh, he'd tied her up and spanked her a bit, just like she wanted. He'd rubbed her little clit until she came, just like she wanted. But she'd bitched the whole time. "That hurts too much. You're not doing it right. Stop that. Don't do that. I want this, I want that. I want, I want, I want."
Jake decided he'd had enough. He needed to teach this stuck-up bitch a lesson.
This page, at high resolution, is available for all my patrons on Arcas official website!