Hanging women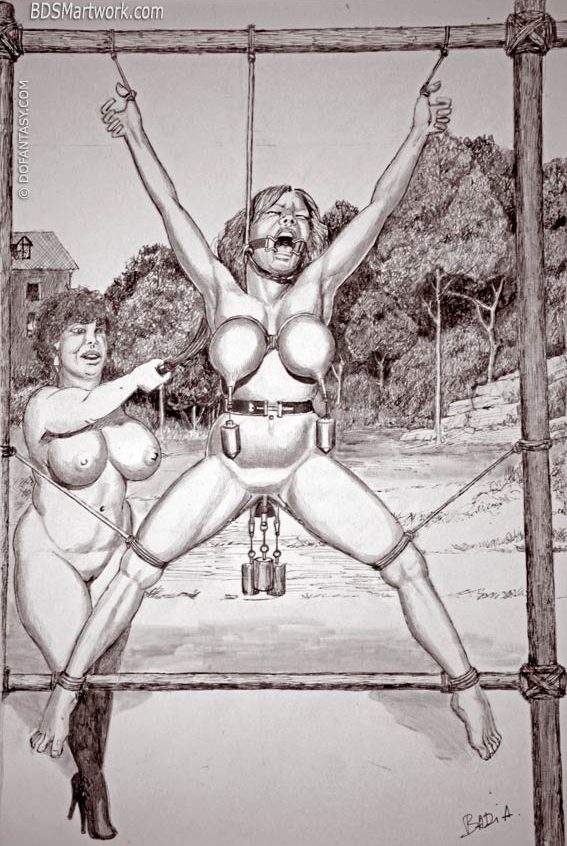 Clara gave the whip a crack against young Sara's back. The weights on her nipples and pussy lips jingled like wind chimes.
"You should have been more enthusiastic when you fucked your mother last night," Clara told Sara, in a scolding tone. "Here you had this golden opportunity to impress Lord Diego and earn yourself some higher status, and you wasted it."
Clara made a clucking sound with her tongue.
"Stupid little cunt, you think I like doing this? Whipping my own niece? But it has to be done, if you're ever going to learn,"
Clara looked around subtly, trying to gauge if anyone else could hear what she was saying. Clara didn't really believe that this whipping would teach any sort of lesson to her victim. Sara was a little slut, and she'd probably fucked her mother like a drunken boy at a town dance, and regardless of what Sara did, Clara would have found some excuse to beat her.
This page, at high resolution, is available for all my patrons on Badia official website!