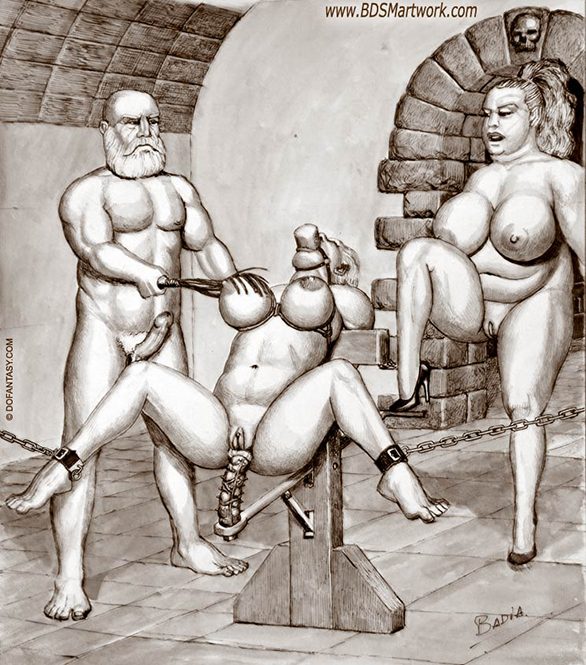 "I bet she likes it" said Chris
Tanya looked at him, as she pumped the lever, forcing the spiked dildo into the girl's poor ass. "You might be right, I think. We can't have that. Maybe you should whip her cunt a while."
Marie looked Chris in the eyes, her own eyes wide open. She shook her head and although she could not speak she was pleading with him, begging him not to hit her there. Her delicate sex was one of the few parts of her body not currently in terrible pain and she had hoped that her magnificent bosom would have kept their attention. Apparently not.
"What a fantastic idea. She's still wet from the fucking with the guards earlier. Those animals will fuck anything, a girl as beautiful as this is a rare thing around here. Maybe I'll fuck her in the front while you work her ass with your favourite toy… how does that sound whore!?"
The poor girl just coughed and spluttered, moans passing by the gag as the terrible instrument pounded her ass constantly.
This page, at high resolution, is available for all my patrons on Badia official website!