Valentina's story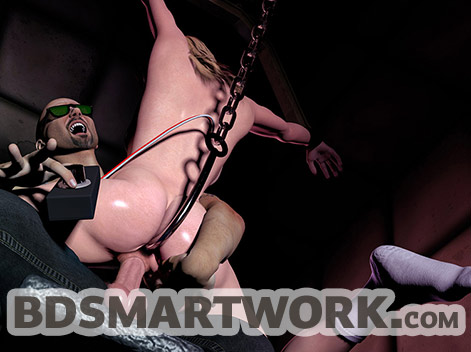 "Aahhh… ahhh.. ahhh… AAHHHH!!!!" Patrizia wailed, her pussy being assaulted like it had never been before. Frank was not kind or gentle. He was rough and brutal as he pounded into her over and over again. Even in spite of her horror, her shame, and her humiliation, Patrizia could feel herself getting aroused by this violent pounding. Her whole body flushed red with arousal. Patrizia shook her head in denial. "No!!! Nooo!! Stop!!! Stop!!! You're killing me!!! Please STOP!!!!" she cried.
"Oh you don't like it? Perhaps you need another lesson!" Frank said, jamming down hard on the button again! Another agonizing shock rammed into Patrizia's ass, and her whole body seized up stiff as a board. Patrizia's eyes bulged again, and a scream of pure agony ripped out of her throat. "AAAAARRRRGGGHHHH!!!!" she screamed. Even as she did so, her pussy clamped down hard on Frank's cock and twitched and quivered, milking his dick for all it was worth!
This page, at high resolution, is available for all my patrons on Tryten official website!