Inquisition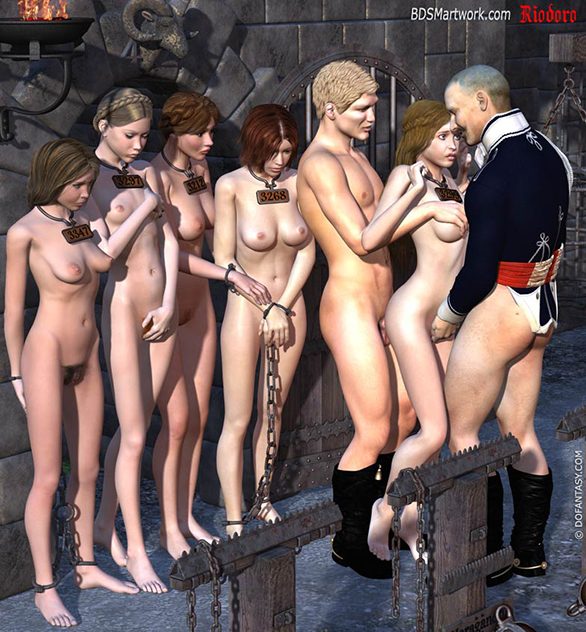 Lorenzo and Jose were just in time to see a new batch of penitents being dragged into the quarry, their only clothing the numbers hung around their necks. The pair of men gazed at them like wolves preparing for the hunt.
"Ah, what do we have here…" Lorenzo said, pulling a slender brunette girl out of the line of slaves. He grabbed one of the girl's nipples between his knuckles, crushing and twisting it.
"Urrrghhh…." The girl squeaked, struggling to hold back the tears welling in her eyes. Her name was Amy and even though she'd only been here two days, she knew that crying and begging would only inflame the man's passion. She'd heard the screaming and how it had only increased as the men causing it became even more cruel.
"Mmmmm, a tough one. I like breaking the tough ones. What do you think Jose? Is she worth the time?" Lorenzo asked.
Jose stepped up behind her and roughly shoved his cock between her naked, trembling pussy lips. He groaned in pleasure as her warm folds enveloped the head of his cock, and the girl's squealing as she felt it twitching at the entrance to her hole only made him growl in her ear.
This page, at high resolution, is available for all my patrons on Riodoro official website!