Mary's hell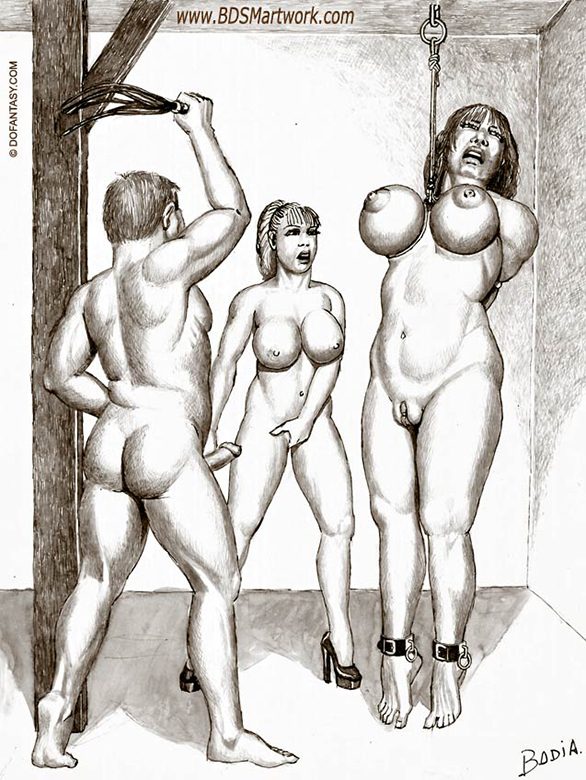 Mary's eyes were wide and fixed on the sight of the flogger crashing over and over into the fat, tied tits of the woman hanging in front of her. The woman's pussy was so swollen that it was sticking out between her legs like a miniature cock and balls, and so purple that it looked more like something painted on than actual flesh. Without even realizing she was doing it, Mary's hand sank down between her thighs and began rubbing her engorged clit, and gently fingering her pussy.
"You like this huh? You're one sick bitch." The man said, laughing as he continued beating the captive woman's helpless tits.
Mary's heart was racing, and every beat of her heart caused her pussy to throb with even more pent up pleasure. She began vigorously rubbing her clit now, desperate to find relief as she watched the leather fingers of the flogger continue to painfully caress of the swollen flesh of the woman's abused tits.
This page, at high resolution, is available for all my patrons on Badia official website!