In an Oriental World part 2 – Sold to Slavery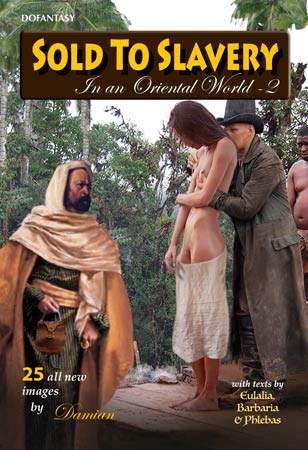 Damian is a master of the darkest arts as he shows you a crazed and insane world full of hard and horny slavers all too happy to take and break an uppity, white, missionary woman. You might be surprised how little a missionary's daughter cares about the "spirit of Christ" when her own flesh is on the line and headed to market! These white women think that their English blood and their civilized ways will protect them, but they'll learn the hard way that nobody in the darkest parts of slaver Africa cares what they think, and their new Arab masters will care even less…
You should keep your head down and mind your tongue, girlie or else you'll be next on the chopping block!
This page, at high resolution, is available for all my patrons on Damian official website!