Witch hunt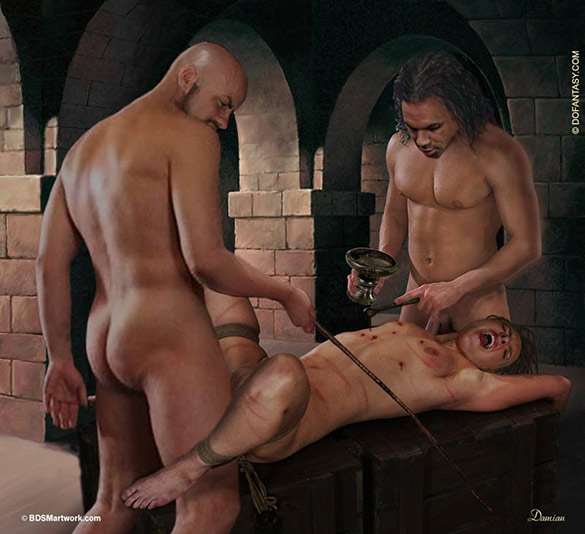 "Do you know what this one did?" asked Marco."I forgot to ask," said the witch-hunter. "I'm sure she deserves it though. Just look at those lips. I bet she's a slut!""Oh definitely," agreed Marco. "They all deserve it. It always makes me feel good when I go home at night, to know that I'm spreading some justice in the world. Sometimes, I just like to know their exact crimes."
Marco dabbed another drop of hot oil onto Sarah. It hissed and smoked. She moaned.
This page, at high resolution, is available for all my patrons on Damian official website!