College girls exploited!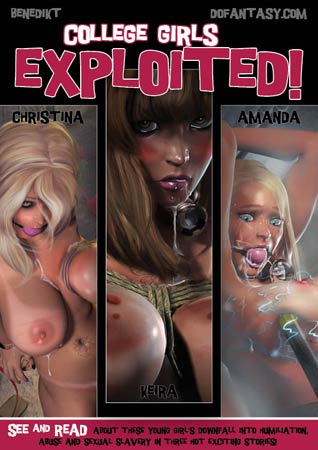 In these "wholesome" triple tales of three tarts trained to take cock, you'll love, you'll laugh, and you'll explode!
This exciting and action packed extravaganza is full of only the most perverted, sick, and raunchy bondage and slut shaming ever!
This page, at high resolution, is available for all my patrons on Benedikt official website!