Instagram workout.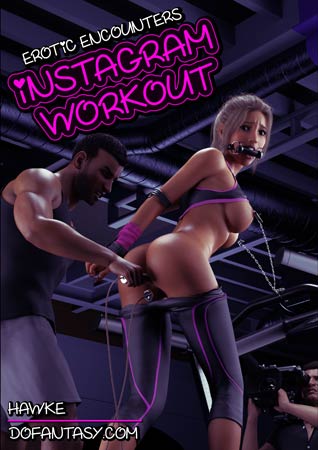 Instagram sensation clarissa wanted to claw her way to the top, no matter how many hands or heads she had to step on to get there! Maybe Clarissa should've been more careful about the people she stepped on, because payback's a real bitch!
When Clarissa comes to a local gym for a late night photo shoot, she's surprised when her agent and his "actors" break out the ropes, ball gags, and nipple clamps!
You don't want to miss this incredible adventure, brought to you here exclusively at Hawke official website!