Classmates Claire's tale part 2.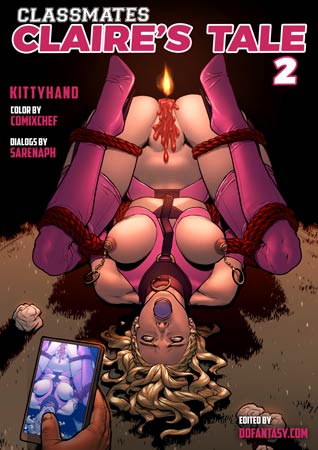 These tight young girls are expensive as hell, but Rudy is going to make sure he gets every Penny's worth out of their tight twats. He makes them work for it. He humiliates the haughty Kate and the broken bird Claire. He enjoys watching proud Kate crawl and he enjoys wrecking Claire's whole world. If you want a bonus, girl, you'll have to do what I say.
You don't want to miss this explosive issue, brought to you here by the minds of Kitty Hand and Sarenaph exclusively at Kitty Hand official website!