Enslaved without a cause 4.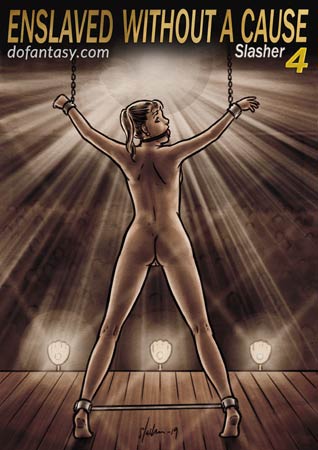 Sandy's dropped like a smoking hot rock when the king's had enough of her slutting it up, and you won't believe where she ends up! Sandy's winding path through the star studded fifties has only just begun as a new madam shows up to really turn up the heat!
You don't want to miss this excellent extravaganza, brought to you here exclusively at Slasher official website!