Classmates Claire's tale part 3.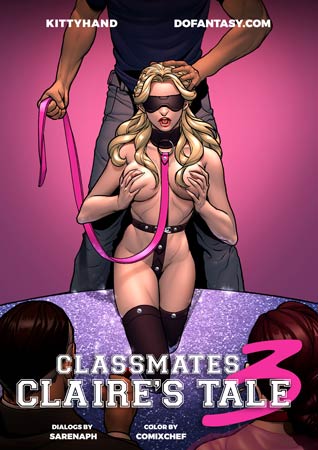 Claire's world comes crashing down when jealous forces outside of her control seek to find out where pretty, perfect Claire is getting all her cold, hard cash. Kate is going to figure things out the only way she knows how: by whoring herself out to get what she wants! Once she gets the dirt, she makes sure that Claire's safe, little world is no longer safe.
You don't want to miss this incredible issue, brought to you here exclusively at Kitty Hand official website!