Punished in paradise part 4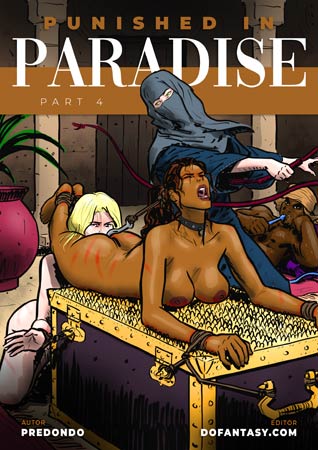 Meanwhile, Arlene and Ebony are furious! Where did their tight and titillating slavegirls go?! Blind with rage, they go back to the Sheik, Ahmed al-Rasid, and demand their prime pussies or their money back!
You can only find out by buying this comic here exclusively at Predondo official website!