The levite and his concubine part 2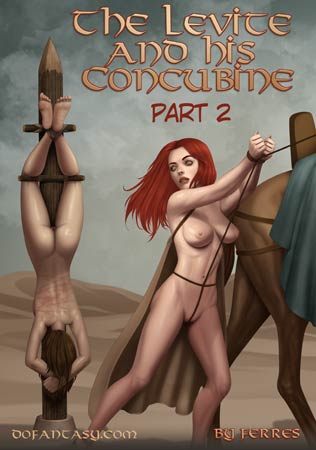 Meanwhile, Arlene and Ebony are furious! Where did their tight and titillating slavegirls go?! Blind with rage, they go back to the Sheik, Ahmed al-Rasid, and demand their prime pussies or their money back!
What will happen to onan, hui, and avishag? Will they get home safe or will they be forced to endure the worst? You can only find out here, in this comic, brought to you exclusively by Ferres official website!