Dominus 2 – The escape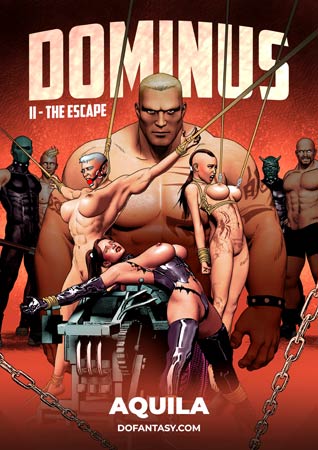 Things will get darker, more terrible, and more terrifying as Kirsten plays a dangerous cat and mouse game with the cruel crew of sadists and depraved sex fiends, and she knows it's all or nothing.
You can only find out by buying this comic brought to you here exclusively at dofantasy! Aquila official website!