Harem horror hell part 7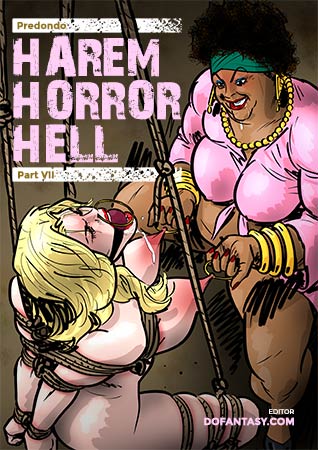 Princess Jasmine has complete control over the emir, his fat wife, and their son Prince Ahmed. But she knows her willful "husband" and her in-laws still have it out for her; they want to knock Princess Jasmine down a peg and peg her while doing it! Unfortunately for the emir's family, Jasmine has all the cards in her hands the enormous, black, mandingo slave trainer and the unassuming, simp Doctor Z.
What will happen in this perverted, sex filled, bondage extravaganza?! You can only find out by purchasing this comic brought to you here exclusively at dofantasy! Predondo official website!