The civil servant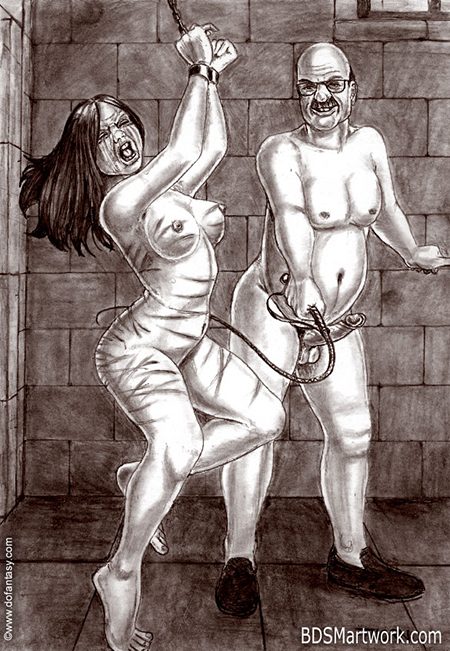 "Faster you bitch come on move it," he flicked the whip against the cheeks of her bottom compelling to grater effort, "that's it give me a good show." Crying bitterly the girl continued to ride the huge cock, it was hard for her to decide which was worse the sting of the whip or the painful stretching of the walls of her cunt.
"All right bitch you've had enough fun," he said finally, "time for you to pay for being a dirty young whore." He grabbed her by the hair and pulled her up lifting her clear of the dildo, which left her body with a loud sucking plop.
He dragged the stool from beneath her and then uncoiled the whip to its full length. Standing back he took his measure, this was something he prided himself on, giving a good whipping, it was something he felt he had some skill at, as it was a talent he had practised before on previous visits to the hall with other unfortunate young women. He let the whip fly out but not at the girl. It whistled a though the air, then with a flick of his wrist he produced a loud crack that sounded like a gunshot in the close confines of the room. The girl jumped visibly.
This page, at high resolution, is available for all my patrons on Thorn official website!