Madam Huzadi's new toys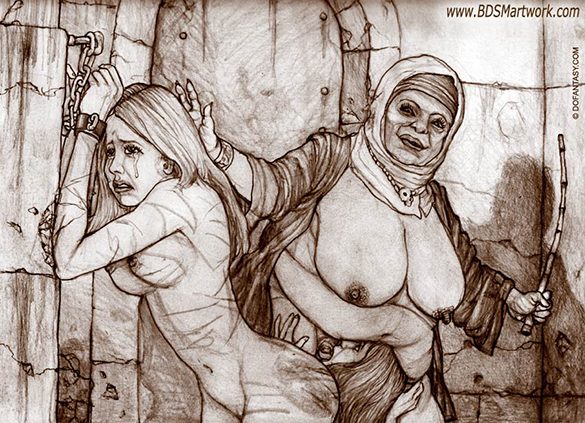 Western countries needed an never-ending supply of meats and produce products and Madam Huzadi was the CEO of the mega-corporation that specialized in these items; from their vast farms and other properties throughout South America and Africa, the food outlets in the West had a stable, reliable supplier.
But the Madam needed her own source of relief from the terrible responsibility of managing such a huge and essential business. She needed a stable of beautiful Western girls to attend her every need, to worship, adore and please every inch, every hole of her more-than-ample form.
Right now, her new French slavegirl Heidi, was burrowing her pretty head under a fold of Madam Huzadi's fat stomach so that she lick and suck on the Madam's needy clit with her pretty tongue. Huzadi shivered with delight as she turned her attention back to the blond American slave Emily. She had only spent a half-hour warming Emily up with her heavy whipping; she would spend many more days with the girl in order that she might be truly ready to train.
This page, at high resolution, is available for all my patrons on Hines official website!